ROYAL PALACE, ROYAL ARMOURY, CHAPEL OF THE SHROUD AND THE ROYAL LIBRARY
Located in the heart of Turin, the Royal Palace's construction was started in the late sixteenth century as the main residence of the Savoy family and still nowadays is home to their wonderful collections.
Walking through the halls, you can admire the stratification of styles from different periods, from the seventeenth century to the nineteenth century.
Passing through the Gallery of Beaumont you reach theRoyal Armoury, with its spectacular collectiono of the weapons of the Savoy from 500 a.D. to today. Art can triumph where it could never have been imagined.
Inside the palacecan be also found the Chapel of the Holy Shroud, a baroque masterpiece by the architect Guarino Guarini, a place that has kept the Sacred Linen for almost 400 years. Where is the Shroud today? Just round the corner: in the Turin Cathedral.
Royal Library: it was originally set up by King Charles Albert in the around 1830. Here, among the many precious volumes, is the famous self-portrait of Leonardo Da Vinci, visible only on some occasions.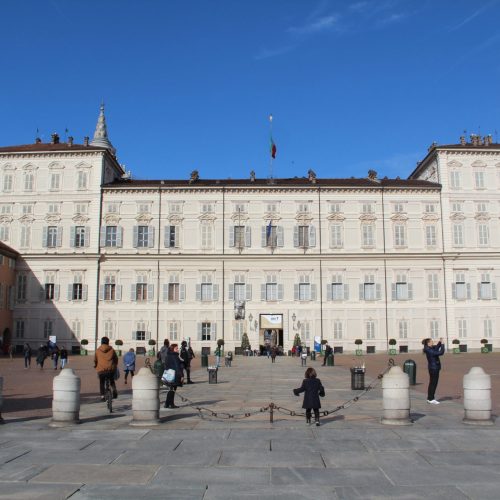 The beating heart of the city, it traces and testifies the whole history of Turin, it lies on top of one of the Roman gates of the city, it then became a medieval stronghold, later it was transformed into a palace with its splendid baroque facade.
During the Risorgimento, in mid nineteenth century, it was the seat of the first Italian Senate. Today it is home to the Municipal Museum of Ancient Art, with four exhibition floors to be discovered. At the top of the panoramic tower you can take beautiful pictures of the city.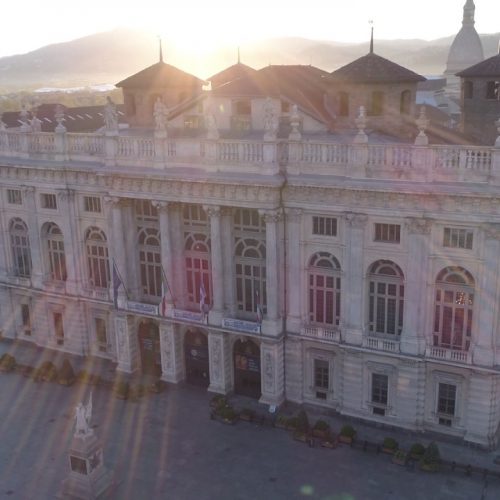 The Palace of Venaria is one of the Royal Residences UNESCO World heritage site. It was the hunting lodge of the Dukes of Savoy between the seventeenth and eighteenth centuries. Returned to light and splendor by a massive 10-year restoration completed in 2007, it explains the story that runs between the Savoy family and Turin through art and architecture. What to see at the Reggia di Venaria? Surely you can't miss the Great Gallery designed by Filippo Juvarra and the beautiful italian gardens that, laid out on three different levells, seem to extend to the infinite in a perfect mix between ancient and contemporary. The temporary exhibitions consistently follow each other throughout the year, and we will take you to discover all that the Palace of Venaria offers.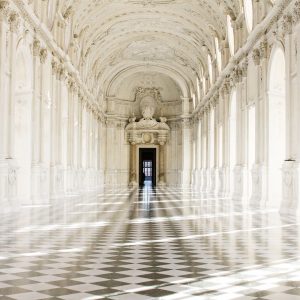 HUNTING LODGE OF STUPINIGI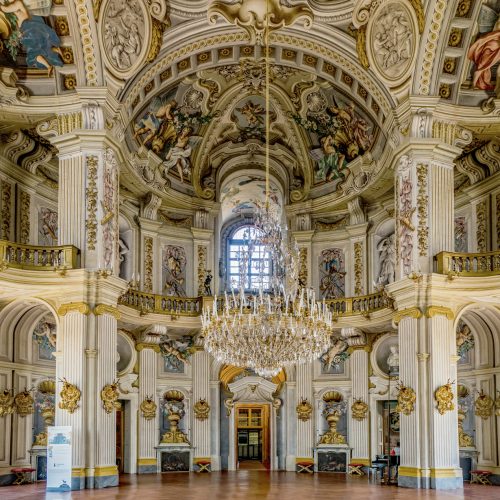 The Agliè Duke's Castle is an elegant building located in the village of Agliè, a short distance from Turin.
Built in the seventeenth century on behalf of the San Martino family, originally from the nearby Canavese area, it was one of the residences of the Royal House of the Savoy.
In 1939 the Italian State bought the castle from the Royal House, and it became a museum.
It is part of the Canavese castles circuit and since 1997 it is part of the UNESCO world heritage site as part of the Residences of the Royal House of Savoy