School trips and educational tours
On the occasion of educational outings and educational trips, we offer schools of all levels a program of guided tours to stimulate the curiosity to know. Turin and Piedmont offer many themes: the Roman era, the medieval one, the Baroque and the history of the Savoy, the Napoleonic period, the Risorgimento, the world wars ...
Sul piano formativo le nostre visite guidate favoriscono l'apprendimento delle conoscenze e l'attività di ricerca.Le nostre proposte, realizzate in collaborazione con esperti nella didattica, seguono il taglio più adatto alla vostra programmazione didattica.
I percorsi possono essere modificati e concordati con i docenti a seconda dell'offerta formativa più indicata per gli studenti.
Perchè scegliere Torino Discovery
Niente paura. I biglietti ve li facciamo noi.
If you book with Torino Disovery you'll get a free ticket booking service in the main museums in Turin.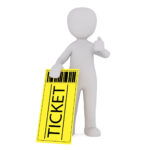 For primary and lower secondary schools , we offer educational courses in museums to interest students on a school trip to the history, art and techniques used in the works on display. The history, architecture and culture of the area will be explained with appropriate terminology for your students and it will be possible to use graphics cards to facilitate memory and learning.
For upper secondary schools, whether they are high school, professional institute or technical institute, we propose visits aimed at promoting direct knowledge of the historical, cultural and environmental reality, and at developing the ability to critically interpret historical, cultural and of our territory.
PRIMARY SCHOOLS
LOWER SECONDARY SCHOOLS
UPPER SECONDARY SCHOOLS
PRIMARY SCHOOLS
ROMAN TURIN - GUIDED TOUR
Students will discover the precious testimonies left over two thousand years ago by the Ancient Romans in a path that goes from Piazza Castello to Piazza Palazzo di Città. They will immerse themselves in the daily life of the ancient Augusta Taurinorum. Each participant will receive teaching material designed by our experts to maximize the training experience.
This tour can be combined with a visit to the Archaeological Museum (free admission upon reservation) to deepen some aspects through the finds: trade, religious aspects, political life.
LOWER SECONDARY SCHOOLS
UPPER SECONDARY SCHOOLS